Anthill's Israel entity was formed in February 2019  to identify targeted technology in the Media, Health and Urban technology categories and open markets for them in India and South East Asia. 
Bilateral ties between India and Israel are scaling new heights and this trend is reflected in the respective startup ecosystems as well. Anthill India has a lot of potential synergies with the innovative tech and solutions coming out of Israel. Israel is a 'Startup Nation' because it has the most number of startups per capita in the world-1 new startup for every 1400 people. According to the consultancy Deloitte, almost 1000 start-ups are launched every year in the country. There is a proliferation of startup incubators and accelerator programs by Microsoft, Google, and IBM in the country.
Why Israel?
Israel has the largest number of startups per capita in the world, around one startup per 1,400 people, and was ranked as the third-best startup ecosystem in 2020 by StartupBlink. Tel Aviv's tech sector is booming with a focus on cybersecurity, biotech and health tech startups. Israel has a very small local market. This has actually been an advantage to companies in Israel. All companies in Israel need to be able to target
larger external markets in India, Asia, Europe, the United States. So, there is a constant drive to innovate to reach those marketplaces. Otherwise, companies cannot survive just by tapping into the local markets. Perhaps more so than companies from larger countries, Israeli firms are forced to think globally from the beginning and need to develop technologies that are suitable for different kinds of markets.
India-Israel Bilateral Ties
India and Israel have a long history of strong bilateral ties that have promoted free trade and cooperation. The two nations have signed a Double Taxation Avoidance Agreement and are currently negotiating a Free Trade Agreement that will forge stronger and more viable economic outcomes.
India's exports to Israel amounted to $3.7 billion, while imports from Israel stood at $1.9 billion during 2018-2019, with exports to Israel have grown by 146% in the last decade.
Several governmental tie-ups such as the India-Israel Innovation Hub, Karnataka-Israel Industrial R&D Program, and the Israel-India Industrial R&D and Technological Innovation Fund, serve to promote innovation and collaboration between technologies, entrepreneurs and companies from both nations.
Beyond strong governmental ties, Israel also has strong public-private partnerships with corporate players in India such as Accenture, Intel, and NASSCOM. This has allowed Israeli startups to gain access to Indian markets through an Indo-Israel 'Scalerator' and the Intel India Maker Lab. Such collaborative opportunities precipitate mutual innovation, access to talent, and collaborative growth.
Moreover, partnerships between the two nations continue to blossom, with Invest India and Invest in Israel having signed a Memorandum of Understanding in 2019.
Benefits of entering India through Anthill Israel
Global deal flow that needs Indian market access

Early growth stage startups come through our accelerators so we tend to understand our portfolio better than regular VCs 

Agreements with corporate distribution channels help the startups build scale with speed 

Anthill's dealflow gets curated by larger VC's, Corporates and Family Offices and is given allocation because of the expert network of mentors, marketing and sales channels that we bring to the startup
Trends in the Israel Startup Market
Operations optimization is the largest Industry 4.0 subsector in Israel. About 60 companies are innovating technologies to increase yield, decrease the consumption of raw materials or energy, and enable a faster time to market.

The second-largest subsector is industrial cybersecurity. Around 34 startups in this area "frequently serve as an entry point into Industry 4.0 for manufacturers as they try to protect their data and connected systems from hackers," according to the report by Start-Up Nation Central.

Investment into R&D is increasing at a high pace in the manufacturing industry (sensors, artificial intelligence, augmented reality, business intelligence, computer vision, data collection and analysis) with some startups also focusing in the field of material innovation involving all kinds of industries ( from automotive parts to the construction industry)

A number of Israeli startups are combining AI with breakthrough hardware solutions to lead the way of advancement in the growing wave of health-tech companies, aiming to improve people's lives and protect them against illness. 

As the world races towards quantum supremacy, quantum computers will have the ability to break down the encryption, used in today's world, in less than five years. Some startups in Israel are already in this segment protecting the next generation of networks with secure, low-cost quantum cryptology for transmitting highly sensitive data.
Sectors in Focus
​​​​​​​​​​​​​​​​​​​​​​​​​​​​​​​​​​​​​​​​​​​​​​​​​​​​​​​​​​​​​​​​​​​​​​​​​​​​​​​​​​​​​​​​​​​​​​​​​​​​​​​​​​​​​​​​​​​​​​​​​​​​​​​​​​​​​​​​​​​​​​​​​​​​Israel's unbelievable talent crosses sectors and industries. Whether you're in Automotive, New Media & Internet, Health & Life Sciences, Agro-Tech or Water Technologies, Israel's leading ecosystems have everything to offer.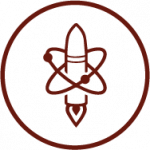 Hi-tech chips & Semiconductors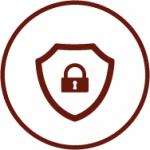 Partners
HiT Technology College
BBS - Aharon Schwartz & Co. law firm
BBS - Aharon Schwartz & Co. law firm
Shardul Amarchand Mangaldas
Shardul Amarchand Mangaldas